Moving to Aarhus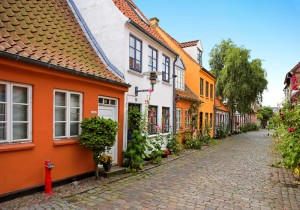 At Moving Service, we believe that the key element to a successfully smooth move is oganisation. In our opinion, a good plan equals a good move. Therefore, we provide each customer with a moving checklist, which is designed for client's so that they know what tasks they must carry out before and during the move. This way, the client can check off each task they have carried out and this makes like so much easier in the long run. This has worked so well for so many of our clients and therefore we have continued with it. We do find that a planned, well-structured move is the best route to a smooth move.
Make us your first choice for your move to Aarhus
If you are moving from London to Aarhus, and you need a reliable, professional removals company to assist you with it, we are the best choice. With our expertise and top resources, you are completely guaranteed a smooth and straightforward move that will not be in any way chaotic. Moving should not be stressful and it is our aim to make your move as smooth as it can possibly be. For more information on our services, please call us on 020 8746 4402. Plus, you will receive a free moving quote.
Aarhus – Fantastic Place to Call Home
Aarhus is a city in Denmark, and is, in fact, the second largest city in the country and has a population of approximately 300,000 people. Aarhus has a combination of both cosmopolitan life and quaint town charm. If you can appreciate European architecture, then this is certainly a city worth visiting. The architecture of many of the buildings here is stunning and definitely worth seeing. Places to see in this city include the Aros museum, Bymuseet, Moesgaard Museum, The University Park, Aarhus Viking Museum, Vor Frue Kirke, and Radhuset. A major tourist attraction in this city is the Old Town. This town is a collection of ancient Danish buildings. There are also many theatres and cinemas in Aarthus, so you can go and see a concert if you wish. There really is so much to see and do in this vibrant city. You certainly will not grow bored. This is a fantastic destination to live and visit. It's no wonder why so many tourists visit this city yearly.
When You Need a Aarhus Moving Company Just Give Us a Call!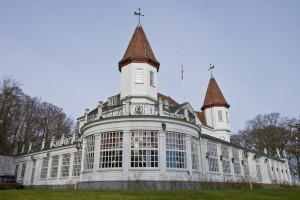 There is no better removals company to choose than Moving Service. We offer great services at great prices. Our main aim is to provide customers with affordable removal services. You see, we fully understand that most people are tightening their purse strings nowadays, what with the crisis and so on. Therefore, we would like to offer you services that aren't unaffordable. There are just so many advantages to using our services. We will save you a lot of time because that is indeed something most of us have very little of. We will also take that strain off of your shoulders. Most find it stressful when they move and that is certainly not unusual. When you move from London to Aarhus, you need a removals company you can count on 100%. As you are moving abroad, you definitely need a removals company that you can trust and rely on. If you would like to find out more about services, please call us on 020 8746 4402. In addition, we will give you a free quote. And we will help you out in any way we can. Moving from London to Aarhus does not have to be stressful. It can be easy if you let us help. So let's get cracking with your move.