Moving to Aalborg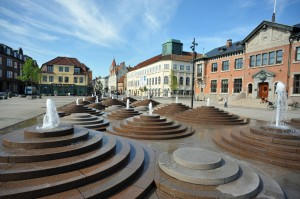 If you've consulted with friends or relatives who have recently moved house, whether within the United Kingdom or abroad, then you may have a mistaken impression about what you need to do. You might think that you need to drive all over town looking for deals on packaging materials, picking up your moving boxes from one place and your furniture covers from another, just to save a few quid. You may think that you need to hire one moving company to do the packing and another for transport and even a third for storage since you'll be looking for the company that offers the best rates. You also may think that no matter what, your home removal from London to Aalborg will be difficult and exhausting. But if these are the impressions you are left with after speaking with people who have recently moved, then obviously they did not find us in their moving company online search!
We're All You Need for Your London to Aalborg Removal
Browse around our website or ring us on 020 8746 4402 for more details and answers to your removal-related questions. And before you drive off in search of moving supplies and packaging materials, check with one of our friendly professionals at Moving Service. You'll be surprised to know that not only can we supply you with all the necessary supplies for packing and moving at great low prices, but we can also offer you a London man with a van or a full removal crew to move to Aalborg, depending on your needs and your budget. We'll never sell you something you don't need and we'll never overcharge. Get a free quote today and then report back to all those friends and relatives about just how wrong they were to hire more than one moving company. Get it all done with just us!
A Peaceful Life in Aalborg Without Giving Up the Cosmopolitan Comfort of London
Aalbog is a lovely university town which also has a history rooted in industry. There are over 106,000 residents of this city in Denmark's North Jutland region, so it is actually a city, not a town. Other than the capital at Copenhagen, Aalborg is one of the country's largest cities. So moving here you won't have to give up any of the cosmopolitan comforts of your former London home. Visit the Aalborg Museum or Aalborghus Castle to get caught up on all the history of the city or climb to the top of Aalborgtarnet Tower for an incredible view of the surrounding area. With a number of pedestrian streets, cafe culture and the Nordkraft cultural centre, you'll never be without something fun and interesting to do in Aalborg.
From Student Removals to Moving Abroad - Aalborg Movers Are at Your Disposal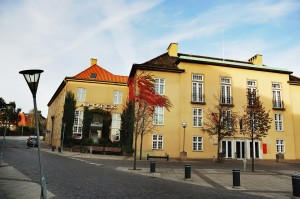 Whether you love London or are ready to leave it for good to experience something new and exciting, your move to Aalborg will be the most important task we take on. That's because we treat each of our home removal customers with respect and the individual care that is necessary for a successful home removal to Aalborg. Large or small, we can take care of all your removal needs. Have us in for our packaging service and you'll be shocked at how quickly (and safely) the entire contents of your house can be packaged – and for a great price, too. We only hire the best professionals in the business and we expect the best from them, which means our customers get the best of both worlds – fantastic prices and fantastic London removal services. Ring 020 8746 4402 to speak with a Moving Service representative about the particulars of your move from London to Aalborg – it'll be the best call you make all day!