Moving to Copenhagen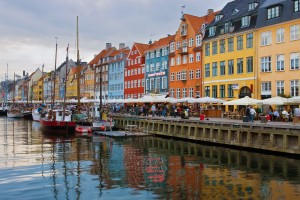 Moving is in fact one of the most stressful chores you will face in life and It is hardly surprising. Moving is indeed stressful and if you work as well, having to fit in the tasks that go with moving, can make life rather chaotic. We understand completely and that is why we want to provide quality services to our customers. We don't want your move from London to Copenhagen to be chaotic at all. We want it to be smooth…enjoyable even.
We're Here to Help You With Your Move From London to Copenhagen
In addition to our international removal services, we offer a range of other services for you to choose from including packing and storage services. So if you do not have time to carry out the packing, allow us to do it for you instead. After all we have the experience and the resources to do it appropriately and we will make sure that the packing is done well enough so that there is no possibility of them getting damaged during transit. We can also provide storage facilities to you if you need somewhere to store your items during the move. And, our prices are more than reasonable so our services are not going to cost you the earth. To find out more, call our office today on 020 8746 4402.
Copenhagen - Populous City With Excellent Nightlife
Copenhagen is the capital city of Denmark and is an extremely populous city with a total urban population of 1,230,728. Copenhagen is indeed a great city with excellent nightlife and shopping. This city has a superb combination of modern design and ancient architecture which really makes it so unique in appearance. Copenhagen has a number of interesting museums that are definitely worth visiting. Some of the museums here are free once a week, so it might be worth checking them out on those days. Another place worth visiting if you enjoy art is the Danish National Gallery. However, there are many other galleries around that are definitely a must-see. You must also take a look at some of Copenhagen's finest architecture. Of course, Copenhagen is also well-known for its beach life. A great amount of money has gone into the beach facilities and the quality of the water, apparently, has improved tremendously over the years which make the sea perfect for swimming in.
Time Is on Your Side When You Hire Us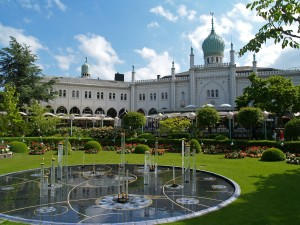 There are endless benefits to hiring Moving Service. The first and foremost benefit you will gain is time. Time is something few of us have much of. Thanks to work and other daily commitments, we don't have a lot of free time. Although you could use your free weekends to do the planning and packing and so forth, wouldn't you prefer to be doing something more enjoyable with that spare time of yours? Most likely, you would. So instead of using up your free time, let us do it all for you. We literally can do it all for you.
Say NO to Stress and Frustration
Another benefit you will gain from using our services is that you will not have to feel stressed out about it all. We can save you that stress. Dealing with the frustrations of moving to Copenhagen can have a negative impact on your mood and it can certainly raise your stress levels. Of course, nobody wants that. Therefore, you have only one solution and that is to hire us. When you use our services, you are guaranteed service of only the highest standard. To find out more about the benefits you will gain from hiring us, call now on 020 8746 4402 and you'll receive an additional free moving quote.