Moving to Helsingor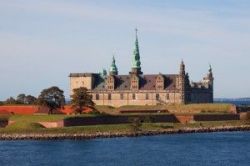 When it comes to moving house, many of us simply throw up our hands and hope for salvation in the form of helpful friends and relatives. The problem with this tactic, however, is that some people who promise to help with a DIY removal are unable to show up when needed, or drop out at the last minute. Imagine that you have a group of friends who have pledged to help you pack and load a removal van on a specific date, but on the day of someone calls and says he is sick, someone else has to be out of town on business, a third helper has a sore back, and a fourth is stuck with the kids and can't make it. Now what will you do?? You've left all the packing and loading to the last minute and you'll have to do it all on your own! Not so if you've hire Moving Service to help with your London to Helsingor home removal. Even if you call us at the last minute, we can usually provide the removal services you need and we never jack up our prices.
Make sure you rely on the most reliable moving company in London to help you get your belongings safely to Helsingor. You won't have to pay a premium for the premium removal company, just ask one of our many happy customers who've benefitted from using us over the competition. Call us on 020 8746 4402 at any time to get home removal estimate and see how much hassle and money we can save you when it comes to packing, loading and transporting your life from one city to another, from one country to another. It's worth the phone call, for sure.
Don't Miss Out on Helsingor's Culture Harbour
If you're moving to Helsingor, you probably already know if its connection to the Bard. The Kronborg castle here is the setting of Shakespeare's 'Hamlet' and one of the most famous tourist attractions in this part of Denmark. Helsingor is also known as Elsinore and is found on the northeastern tip of Zealand island. The city lies on a sound that divides Denmark and Sweden and has been an important port during much of its history. The former shipping city has been turned into a cultural capital with Kronborg castle, a UNESCO World Heritage Site, as the basis. It is now known for the Kulturhavn Kronborg, or Culture Harbour, an impressive redefinition for this ancient place.
Get Everything From Us When it Comes to Moving Services in Helsingor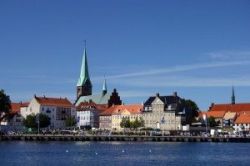 If you see opportunity in moving to Helsingor, whether as an artist, a business person or for your family, then you should also see the opportunity in hiring the best London moving company to get you and your belongings there safely and quickly. Choose from among our many quality removal services to create a moving house package that just right for you. That way, you can keep the moving part of the transition on budget and spend your time worrying about more important things, such as where to eat on your first night in your new home. Have a look around our website for some fantastic money and time-saving tips that we offer to help you prepare for your home removal, and be sure to call us on 020 8746 4402 for your free quote today.

Remember, high quality services don't have to mean hiring the most expensive company out there. On the contrary, Moving Service is one of the most affordable and still manages to be the best!