Moving to Esbjerg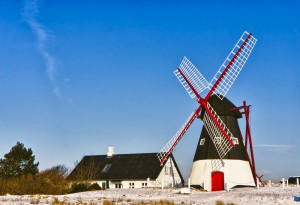 Most people do not wait until they are packed and ready to move to search for a moving company London when moving abroad. If you're like most of our customers, you probably have quite a ways to go before you can lock the door and say goodbye to your old home in London. On the other hand, some people do call us at the last minute and we can accommodate them, too. Our London man with a van may be the perfect solution for anyone moving from London to Esbjerg with just a few cases and a handful of boxes. We can even fit a few small pieces of furniture along with the moving boxes. But if your home removal involves packing up a larger home, say a three-bedroom London townhouse, and the belongings of a number of family members, then you will probably need a larger moving truck and at least a couple professional movers. Luckily, we can aid with large home removals as well, since we're equipped to do just about anything related to moving and home removals in London.
All Packed Up and Ready to Move from London to Esbjerg?
We've brought our customers to places far and near and for each international removal, we create a package of removal services that explicitly meets the needs of the individual or family moving. You won't be charged for unnecessary services and all of our billing practices are entirely transparent. Dial 020 8746 4402 as soon as you get the chance to find out just how much money you can save and how soon you can be on the road from London to Esbjerg. You'll be amazed by our wide range of services, fantastic prices and professional expertise. Even if you just need a few packaging materials, Moving Service are the ones to call.
The City That Supports the Development of Young People's Culture and Sport
Esbjerg is located on the Jutland Peninsula's western coast, which can be found in the southwest of Denmark. Coming in fifth among the large Danish cities, Esbjerg is home to more than 70,000 people and a North Sea seaport that has many things to recommend it. Having been twice named Denmark's City of the Year, Esbjerg is known for its history of public-private partnerships and as a supportive environment for young people cultural and sporting pursuits. The city was established in 1868 and is home to a popular annual music festival held each year in August in Torvet Square. As a city full of young people, it's not surprising the Esbjerg is home to a number of higher education opportunities, such as the University of Southern Denmark.
House Moving Made Simple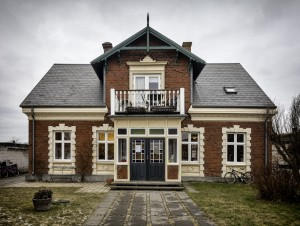 If you are an artist leaving London for a place to play your music or create your particular art, you'll certainly find yourself at home in Esbjerg. Or if you are a student looking to Denmark for a unique educational opportunity, you've found the right place to move. Moving Service is ready to help you get to where you want to go, whether you are just hauling a few boxes of belongings or will be moving your entire home from London to Esbjerg to get away from the bustle and busyness of England's capital city. We understand that not everyone has the means to hire a full removal service, which is why we offer each of our removal services individually at great prices. Pick and choose the ones that are right for you so that your home removal to Esbjerg stays within your budget, on your terms. Ring us on 020 8746 4402 today to see just how "on-budget" you can be!