Moving to Vejle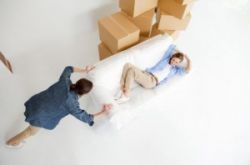 Many people believe that hiring a London moving company has to be expensive, at least if you want to hire a good one. The thinking is that if you don't spend a lot, you'll get inferior services, the movers won't be professionals and your belongings are in danger of getting damaged or lost. Of course, it is possible to hire an inferior removal company in London, but when you hire Moving Service you simply don't have to worry about that. We offer great low rates for everything from a London man with a van to a full package of removal services for larger family-home removals and we never skimp on quality. The first rule of business for us is to always keep the customer happy, no matter what it takes. That's because we know that a happy customer is one who could turn into a repeat customer and likely one who will recommend us to other potential customers. An unhappy customer, however, is neither of those things.
It's True – You CAN Have a Quality Moving Service at a Great Price
So we always do our best to keep our customers happy in the hopes that they will become repeat customers as well as recommend our services to others. It's simple business sense and word-of-mouth advertising and it's very valuable. Some of the competition don't quite see it the same way. When you call us on 020 8746 4402 you'll be given a free moving estimate over the phone, which will allow you to compare our prices with other London moving companies. You'll also be able to start budgeting to see which removal services are most important for your move from London to Vejle and which you would like to do yourself. Your move is in your hands, so be proactive and get moving with the best London removal company.
Admire the Beautiful Scenery of Vejle
Vejle is a Danish town on the Jutland Peninsula which lies at the mouth of a fjord of the same name (Vejle). It is located where the Grejs and Vejle Rivers meet and where their valleys join together in a beautiful landscape. Just over 50,000 people live in the city, which means Vejle is the 9th largest in the country. This former market town is known by its symbolic windmill and hillside neighbourhoods. Culturally and economically, the city of Vejle is an important spot for the entire municipality, also called Vejle, and was once a centre of Denmark's textile industry. Today, you won't want for places to shop, or to take in local art, music or sport.
Hire Our Vejle Moving Company for the Best Moving Experience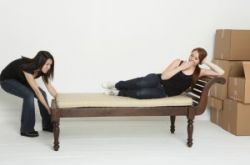 Before you commit to DIY home removal or resign yourself to a sub-par moving company, be sure to call Moving Service on 020 8746 4402. You'll lose nothing and you have everything to gain, such as a great London moving company for your removal to Vejle that offers great services at great prices. Start by getting a free quote today to see what your removal should cost, then work out which of our removal services to add or take away to create a custom removal package. From moving boxes to transport, man and van service to packaging services, we do it all. Your removal from London to Vejle doesn't have to be the hassle you would expect of an international removal. In fact, it can be quite affordable and quite pleasant, as long as you leave the hard bits to us. That way, you can spend your last few days in London enjoying your favourite spots and saying goodbye and your first few days in Vejle exploring and getting to know your new home.