Moving to Herning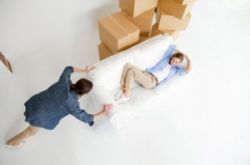 When you hire a moving company, you're not looking for someone to show up late the day of your home removal and ask where to begin. You're looking for a professional team of experienced movers who know exactly what to do and follow your removal plan to a T. You're looking for high quality removal services at great prices and the most value for money you can get. You're looking for packaging materials and moving boxes, packing services and a man with a van, and you're looking for transport services, as well. You're also looking for a moving company London that can offer you all of the above along with excellent customer service. Many other London moving companies can offer the same removal services that we do, albeit at higher prices. But those companies cannot offer the winning combination of quality services, great prices and excellent customer service.

We know that clients are looking for responsive and reliable customer service, meaning that someone always answers the phone and someone always responds to your emails quickly. It means we have answers to your questions and helpful suggestions to save you time and money. And it means we are flexible and ready to change at a moment's notice. If you are looking for a moving company for your removal from London to Herning that embodies all of these qualities, then you've found us. Simply call 020 8746 4402 to set up a home assessment and get on your way. We'll provide a free quote over the phone and go over all the services you may find useful for your moving to Herning. Give us a try today!
Find Out More Interesting Facts about Herning
Herning is a medium-sized city in central Denmark that is home to nearly 50,000 people. It is a relatively new city, having been founded at the beginning of the 19th century as a commercial centre surrounded by farmland. It was once an important textile town and today has a diverse economy. One of its principal attractions is the Messecentre Herning, which is Scandanavia's largest convention centre and exhibition space. People come from all over for the trade fairs that take place here. The Herning Art Museum and nearby sculpture named Elia are also important places to visit. If its cycling that you're into, Herning is the place for you, as it is the home base for cycling in Denmark and the location of an annual pro race.
Heading to Herning from London? Let Moving Service Help You Move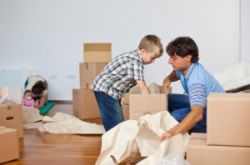 It is sometimes difficult to ask for help when it comes to moving home from London to Herning. But it's important to do so. Even if you ask a friend to watch the kids for a few hours so you can make a removal plan, you'll be ahead of the game. And if you hire a professional removal company such as Moving Service you'll have all the help you need to get you, your family and your belongings from London to Herning.

But saving money isn't the only important factor when choosing a London moving company. You should also consider which removal services you will need, which company can offer you the most value for money and who has the best customer service. Because saving time and having peace of mind are also two of the most valuable things in moving home from one country to another. Ring us today on 020 8746 4402 and you'll see for yourself just how affordable our man with a van London or even our full removals packages can be, and you'll also see how helpful and responsive our customer support team is.